"Dear D.L., I loved Crossing into the Mystic but can't remember who the characters are or what they did. I wish the entire trilogy was available at once. Can you add a list of characters to Book #2 since it now available? ~ Curious"
Dear Curious,
Thanks for the feedback! Unfortunately, no, the idea of a character list was rejected because, well, eventually all three books will be available and there will be no need for such a list.
When I first penned Edging through the Darkness (Book #2), I added background on each character to help readers' memories, but my wise editor removed much of that material because background bores readers. Her thinking, again, was that once the series is available, readers will not want to re-read what they just read in Book #1.
So, allow me to offer this primer of key characters, as you head into Book #2: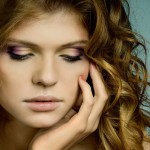 Grace MacKenna – Main character. 16 years old when Book #1 begins. Turns 17 at beginning of Book #2. Escaped an overbearing aunt in Boston to move into a remote mountainous estate, Crossings, she inherited from her step-father Jack who, along with her mother and sister, were killed in a freak accident three years earlier. Due to her waffling faith and her heightened sensitivity to death, Grace develops subtle vision and learns to see and talk to the ghost of a Civil War hero (Will) in her home. She eventually solves his murder and discovers that a more demonic ghost by the name of Fergus may still dwell in the house. Grace suffers with weak faith and trust.
Michael Rosenburg – Grace's fun and jovial cousin from Boston. Eight years older than her. Son of Phil and Tish Rosenburg. He works as an engineer. Loves travel. Moves in with Grace at the end of Book #1. Is smitten with Adriana the moment they meet. Michael is warm and easy-going, but will he stay that way in Book #2?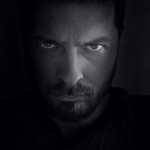 William Kavanaugh – Ghost at Crossings. Convinces Grace to solve his murder from 150+ years ago! Of course, he's suave, dashing, charming and oh-so-mysterious. Was married to an unfaithful Naomi. At the end of Book 1, he tells Grace goodbye. Never trust a ghost!
Braxton Hood, Asa Garrett, Jubal McClain and Fergus Lowe – All four were friends of ghost William Kavanaugh during the 1860s. Grace promises Braxton's ghost to resolve his murder, and discovers that the evil ghost of Fergus may still be dwelling in her home. Ut-oh!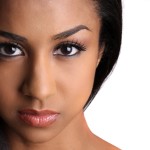 Adriana Barrone – Grace's new friend in the local town of Williamsport. She is a music major and flutist in college, and four years older than Grace. Will she find Michael as interesting as he finds her?
Clay Baxter – Incredibly handsome guy from local town of Williamsport. Former soldier in Afghanistan who suffered a war injury when saving others from an IED. Sparks fly between Grace and Clay, but, thanks to Grace's aunt, he is served with a restraining order to stay away from her, at the end of Book #1. He, too, is four years older than Grace. He leaves the area to attend law school, but does he stay gone?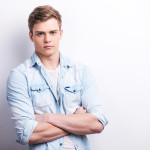 Seth Rendale – Another handsome guy from Williamsport! Grace's age. He's adopted, a local sports star, and a diamond in the rough. He's also the character that probably grows the most in Book #1, from hothead to humble human. He suffers at the hands of a nasty ghost and launches his own campaign to win Grace's heart. Unfortunately, she only has eyes for Clay, but will that change?
Cassie Baxter – Clay's mother and owner of the café, the Time Out. Cassie is single and never quite got over the abandonment of her husband (and Clay's father), Mason. Cassie also has a daughter Reaghan, married to Sydney and they have twin boys. Does Cassie find a new romance in Book 2?
Holland Greer – Local historian with whom Grace has some rather uncomfortable encounters. What secrets is he harboring anyway? And why is he so interested in Crossings?
Ms. Bealle – Local librarian, and nosey busybody. Just what is her connection to Greer?
Nidhi Michelson – Local bank manager.
Henry and Greasy Jim – Two nasty, home invaders who break into Grace's home demanding to be shown where the gold is hidden.
Pastor Dale – The religious advisor everyone wants! He's wise, kind, easy going, fun and very knowledgeable about Biblical teaching.
Kate Fletcher – High school chum to Grace, from back in Boston. Kate has been touring France. Minor reference to her in Book #1, but you'll read much more about her in Book #2. Will Grace care that Kate finds Seth rather interesting?
Chubbs – Grace's persnickety cat. Dashes from the room when a ghost enters. Silly cat.
Tramp – Grace's easy-going, happy-all-time- time, dog. Loves long walks. Since he seems to be afraid of everything, perhaps Grace shouldn't rely on him for safety, eh?