It's May, and I'm so excited because this means my second novel—Edging through the Darkness—debuts this week. (Yes, it picks up where book #1, Crossing into the Mystic, left off.)
And look at that cover! Orange and purple—who'da thought this pop of color would provide such flair to a story that graces the darkside before final resolution?
Umm, no pun there on "graces" (Grace being the main character) and "darkside" (since Grace is still finding her way through the darkness).
The Cover: Freaky or Fun?
What I love most about the cover, strangely enough, is the font. It reflects such an old-World feel. Notice how each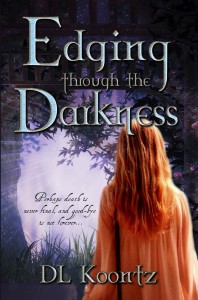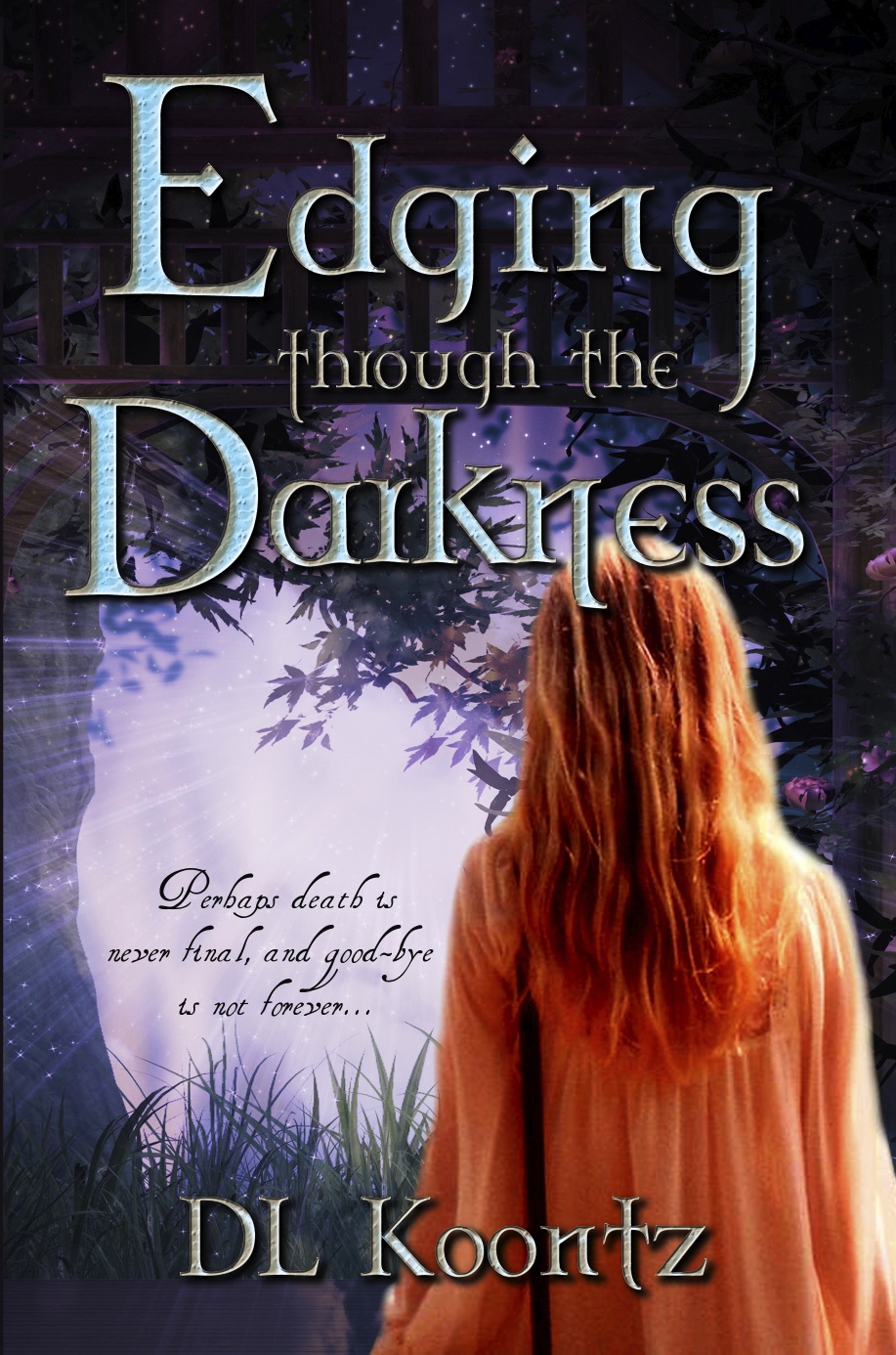 "t" could be viewed as a cross or a sword.  And, the "g" at the end of Edging: I love how it floats there like it is reaching…just as protagonist Grace is reaching for answers, for understanding, for love, for resolution.
But alas, although Grace makes strides forward, she does not quite achieve full resolution in this book. And why would she, if this is only book #2 of a trilogy?
I'm learning that cover design is quite an art form. I've included a picture of book 1, for comparison. Notice that the intensity in color has grown along with the character. Pretty cool, eh?
What's in a Cover?
It's said that a picture is worth a thousand words, but in the case of Edging through the Darkness, it must reflect about 65,000 words. A daunting task!
And, that number of words translates, then, to an investment of about five to eight hours of a reader's life.
Twenty-four to forty thousand of every reader's heartbeats become involved in this story.
Trust me that I take that investment of time seriously, and I've tried to pen a story that will make readers cry and gasp and smile. (Okay, if they sit on the edges of their seats, or shake a little when darkness comes, well, that would make me feel good too.)
Mostly, as I've said many times, good stories connect people. It provides a bond: (1) between writer and reader (you would not BELIEVE the personal stories I've heard from readers!), (2) between reader and the characters, and (3) between readers who refer the book to others.
With all that bonding and connecting, I consider writing to be one of most rewarding and beautiful undertakings there is.
I hope you agree!
The novel is available at Amazon on May 19. Click here to visit on Amazon and read a free preview. 
Thanks for reading!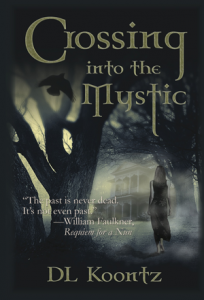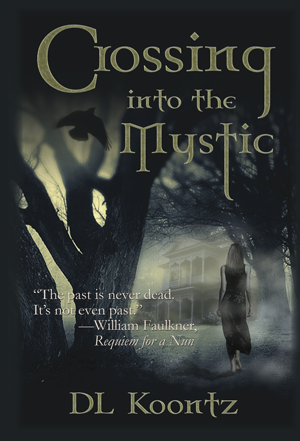 —If you haven't had a chance to check out The Crossing Trilogy, I hope you will! The first book, Crossing into the Mystic, can be ordered through your local bookstore, or via Amazon and Barnes and Noble. Book #2, Edging through the Darkness, will be released later this month. Thank you to the many who have taken a moment to leave a review on Amazon or recommend it to friends.