Here's what happens when they do.
My writing friend Tami arrived at the restaurant sporting a big smile and her trademark thick, wavy hair, and dropped into the seat opposite me saying, "I dreamed a whole book last night."
We squealed, as only writers would do who "get" it.
No, this is not a posting about lunch with friends or about Tami's book (because, honestly, we got so busy talking, we never got back to the plot of her book…reason for us to get together again soon…)
So What's The Point?
I was excited for her because that's what happened to me.  A whole book (well, actually three of them) came to me, and it finally propelled me to sit my butt in a chair and start giving birth to the stories that have swirled through my head for years. Now I have so many stories, I'm not sure how I'll get them all done.
But It Started With A Question
I don't know if Tami's book idea came from her ponderings or one burning question, but mine sure did.
You see, I'm a history buff. Any history actually, but particularly the Civil War. Battles and skirmishes in that War broke out all over the country, from Texas to Georgia to Missouri to Ohio. But, by far, the bulk of encounters occurred in the mid-Atlantic region, especially Virginia, Maryland and West Virginia.
As a child, I visited Gettysburg twice a year with my family. And, as I grew, I lived in five mid-Atlantic states, each rife with fascinating history, old buildings and battlefields.
No matter where I toured, I wondered: "What if these walls could talk?" Or, "What if this battlefield could share its heart-aches?"
One morning I woke up with the answer to what those walls and battlefields would say. And, rather than resorting to popular time travel techniques, I brought the past into the present in my fiction.
It began with book 1 in my Crossings Trilogy: Crossing into the Mystic.
 Now the saga continues with book 2, out this month: Edging through the Darkness.
 History Come to Life
Much to my pleasure, some of my favorite comments from readers on book 1 have been: "I love how you weave history throughout your books. I can learn without getting bored."
So, come along with me if you enjoy history sprinkled through your contemporary fiction, and hear what the walls and the battlefield (Antietam) have to say in Edging through the Darkness: http://amzn.to/1EJVPMM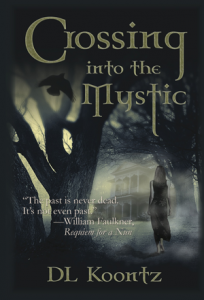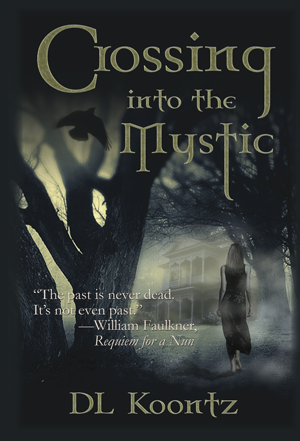 —If you haven't had a chance to check out my book series, The Crossing Trilogy, I hope you will! The first book, Crossing into the Mystic, can be ordered through your local bookstore, or via Amazon and Barnes and Noble. Book #2, Edging through the Darkness, will be released May 2015. Thank you to the many who have taken a moment to leave a review on Amazon or recommend it to friends.