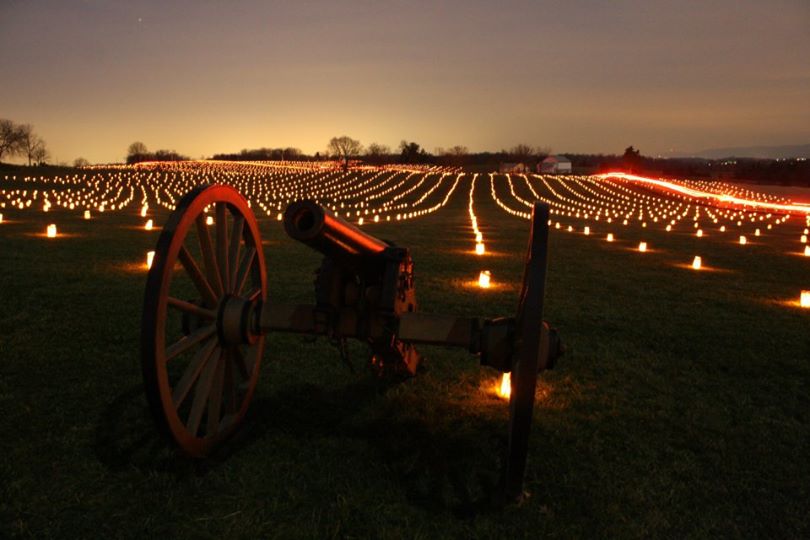 Each December, the Antietam National Battlefield Memorial holds an Illumination in honor of the soldiers who fell during the Battle of Antietam in 1862. At twilight, 23,110 luminaries are lit, one for each soldier who was killed, wounded or missing during the bloodiest day of the American Civil War.

Visitors to the Illumination are allowed only to see it by car along a 5-mile driving tour, the largest memorial illumination in North America. I've done it twice, and it is among the most sobering, reverential, solemn experiences I've ever had.

Thousands of soldiers' stories ended here. I'm blessed that Crossing into the Mystic started here.