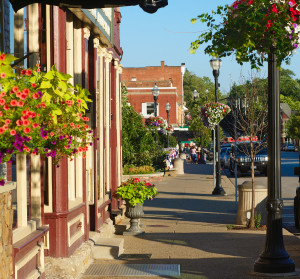 I included a scene set in Lexington, Virginia in my series, The Crossings Trilogy.
Some folks have asked if I meant to use Lexington, Kentucky (No), and why would I include such an offbeat location?
My answer: Visit the town, and you'll understand why! It is so lovely.
When my husband Joe and I both still lived in the mid-Atlantic (before his retirement to coastal Georgia), we loved to drive into the Shenandoah Valley. The mountains, the vistas, the quaint inns and mountain resorts—all breathtaking, and steeped in history and uniqueness. Lexington quickly became one of our favorite destinations.
The city-town, settled in 1777, is the home of the Virginia Military Institute (VMI) and Washington and Lee University (W&L). The town sits about 60 miles east of the West Virginia border and is about 50 miles north of Roanoke, Virginia.
Lexington has various connections to the Civil War, and attracts visitors from around the country.
Places of interest in and around the area include the Robert E. Lee Chapel, Stonewall Jackson's House, the George C. Marshall Museum, the VMI Museum, Museum of Military Memorabilia, the Natural Bridge, the Virginia Horse Center, and the downtown historic district (think narrow roads, historic buildings, brick walls, edgy coffee shops, and abundant art galleries).
If you're looking for a road trip for this summer, you couldn't do any better than to travel the Shenandoah Valley, and pull off the main thoroughfare (Route 81) as often as you can to discover little hamlets like Lexington.
Let me know if you do!