Readers are awesome!
In my last post, I mentioned availability of book #2—Edging through the Darkness—in my series, The Crossings Trilogy, and I immediately was peppered with questions.
I'll try to answer some of them here, without spoiling the story.
Question: At the end of Book #1 (Crossing into the Mystic), Clay is given a restraining order to stay away from Grace. Does he really do that?
Answer: Yes and No. Does young love ever stay apart for long? Romeo and Juliet had a Medieval version of a restraining order imposed upon them, but did that stop them?
Question: Grace's cousin Michael moves in with Grace at the end.  Does he get caught up in the drama in book #2?
Answer: Ahhh yes, Micahel is everybody's fun and jovial cousin, isn't he? Let's just say he's living inside those walls at Crossings now, and those walls are still talking, telling stories of long ago. How could he not get involved?
Question: William Kavanaugh (the ghost that Grace met and loved) left at the end of Book #1, but Grace realized that a different and demonic ghost may be dwelling at Crossings. Is Will really gone and is Grace left to fend for herself against this other presence?
Answer: Hmm…Notice the quote on the cover of book #1: "Perhaps death is never final, and good-bye is not forever…."
Question: Book #1 ended with a fascinating question about Clay's father, Mason.  Is that revisited?
Answer: Of course! Would I leave readers hanging…..for long?  But, to avoid a spoiler, I'm not saying whether this happens in book two or three. Let's just say that I personally was startled at Clay's reaction when he learns the truth and realizes Grace knew!
Question: At the end of book #1, Michael and Grace's best friend Adriana meet and are instantly attracted to one another. Anything develop there in book #2?
Answer:  Now that would be a real spoiler if I answered that question.
Question: Do we meet anybody new in Edging through the Darkness?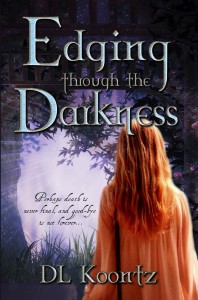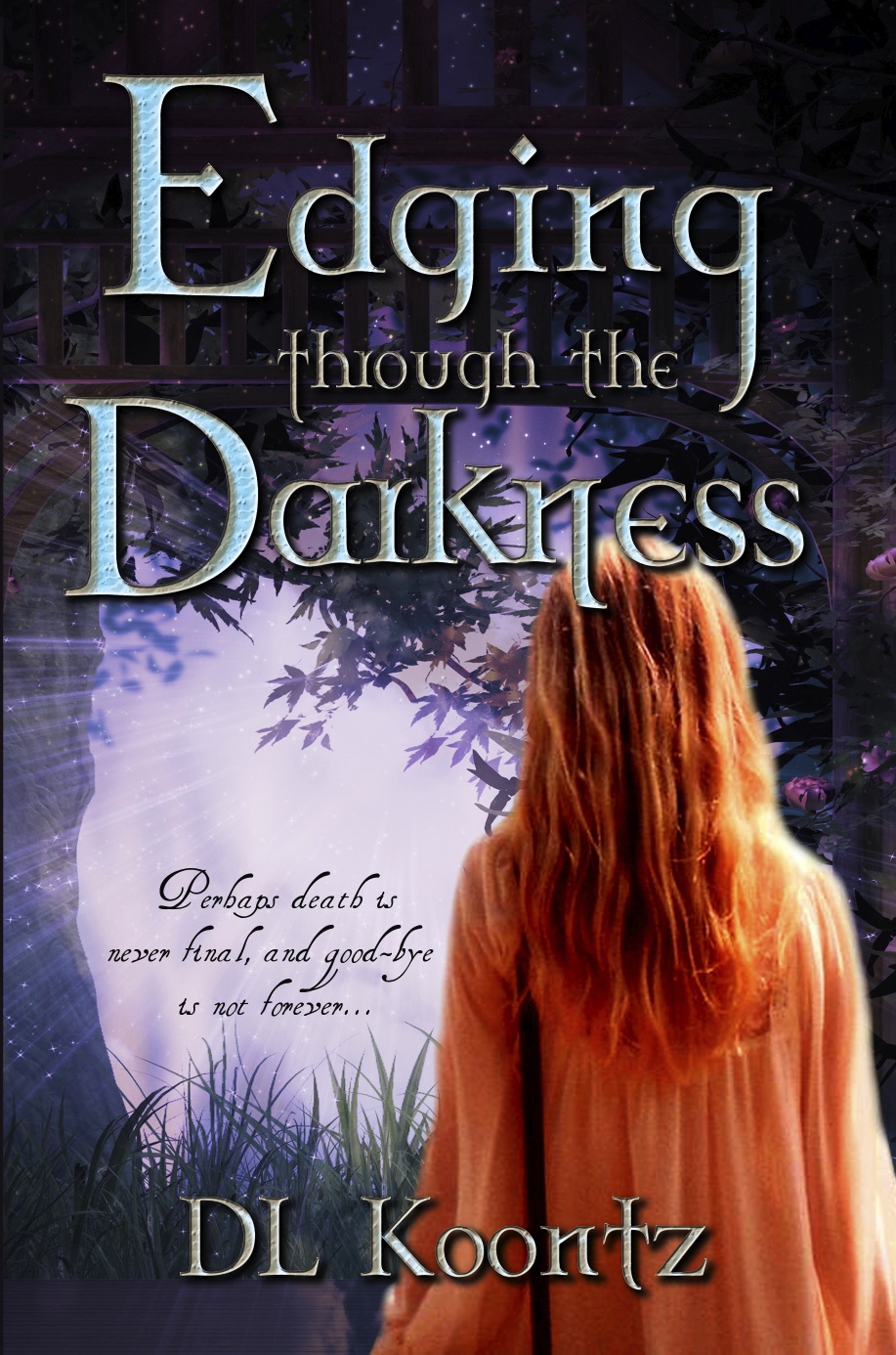 Answer: Absolutely! Williamsport is filled with interesting people; two in particular you're going to meet and just love.
Question: Most of my friends are rooting for Clay and Grace to end up together, but I kind of saw Seth as a diamond in the rough. Do we learn more about Seth in book #2?
Answer: Yes! And you're right, Seth IS a diamond in the rough and we start seeing that diamond polished in all the right ways in book #2. But, it wouldn't be much of a story if we didn't explore the real twisty, turny labyrinth of triangular love, would it?
Thanks for your questions! Do you have a few of your own? Don't hesitate to ask more below in the comments.